You can count on us
WAWA, established in 2008, is tasked with green building consulting for the most innovative buildings in Israel and with international companies. In 2018, the company was awarded the prestigious Malcolm Lewis IMPACT! Award sponsored by the USGBC. WAWA has authorized dozens of green building projects in Israel and has helped design over 10,000,000 square meters of residential, office, public, commercial, industrial buildings, and hotels, in accordance with local and international green certifications- LEED, WELL, Envision and Green Road. WAWA collaborates with the world's leading architects - Big, Safdie, Heatherwick, Jacob, Michel Remon and many more in the most meaningful projects in Israel. The company has an illustrious record of winning large architecture competitions in the field of sustainable building and is an active partner in key standardization plans in the field in collaboration with the Ministry of Environmental Protection and the ILGBC (Israeli Green Building Council). WAWA is a company that brings the next generation of sustainable design. Our multi-disciplinary talented team is constructed of Architect, civil-engineers environmental & simulation specialist.
Connecting the startup nation to the world of design
Nowadays, technological developments and innovations allow us, more than ever, to make the construction planning process smarter and more efficient in order to maximize project value. Our need to anticipate events or obstacles before the detailed design stage, brought about the Maestro system, developed by WAWA's tech team. Maestro is an advanced real-time simulation system that enables the examination of design and planning in light of environmental and structural conditions, such as soil characteristics, wind movement, natural lighting, shading, access to views and landscapes, and many other parameters.
Maestro employs the forefront of technology to guarantee elegant solutions for efficient planning and a significant reduction in building and operation costs. While The objective is: to ensure a unique building design, meeting the original schedules, energy efficient, well- being environment and not less important – being economically efficient.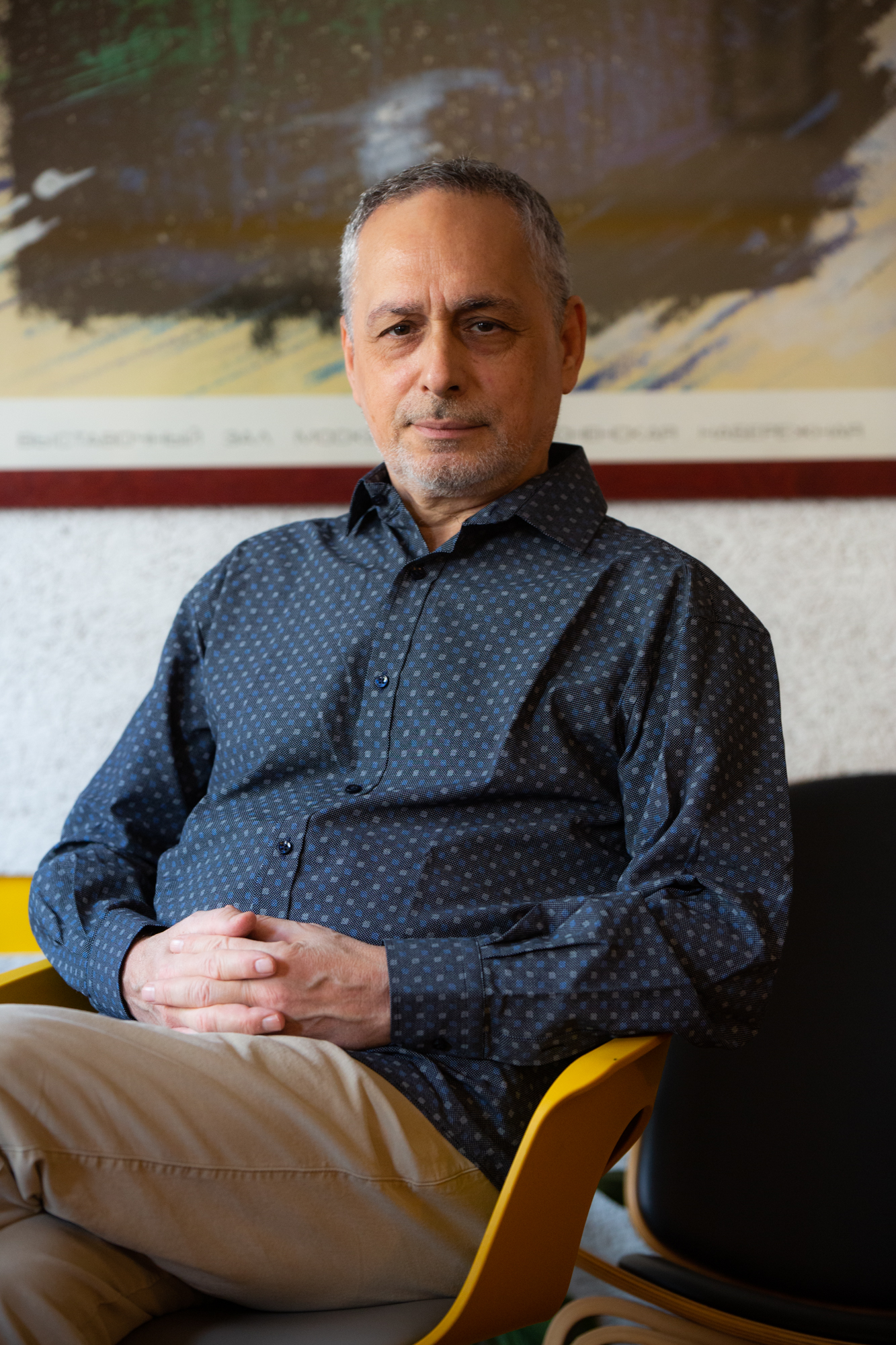 yuval@gbwawa.comArchitect, co-Founder of WAWA, Yuval has extensive experience planning sustainable cities, zoning plans, environmental development, high-rise and low residential building including: commercial centers, industrial buildings, offices and hotels and Interior design of large office buildings. Some of his customers include: IBM – Israel headquarter, Ness Technologies, EL-AL – Airports Authority, Harel Insurance company, Lubinski – Citroen Peugeot, Motorola, HOT- cable TV , Barclays R&D center, Leumi Bank, Ministry of science, and more.
Yuval Shem-Ur, LEED GA, WAWA co-founder and senior architect
sam@gbwawa.com CEO, Co-Founder of WAWA, computer engineer. Sam is a computer engineer and a Pioneer of the "Smart-grid" concept development; he is a specialist of energy efficiency of infrastructures and buildings. At WAWA, he brought the high-tech concepts into the built planning process, integrating step-by-step simulations, economic analysis and sustainable technologies. Sam has a worldwide experience of promoting R&D projects and implementation of advanced communication and energy solutions for large organizations. (Enel-Italy, EDF-France, NYNEX – NY).
Sam Alfassy, LEED GA, CEO of WAWA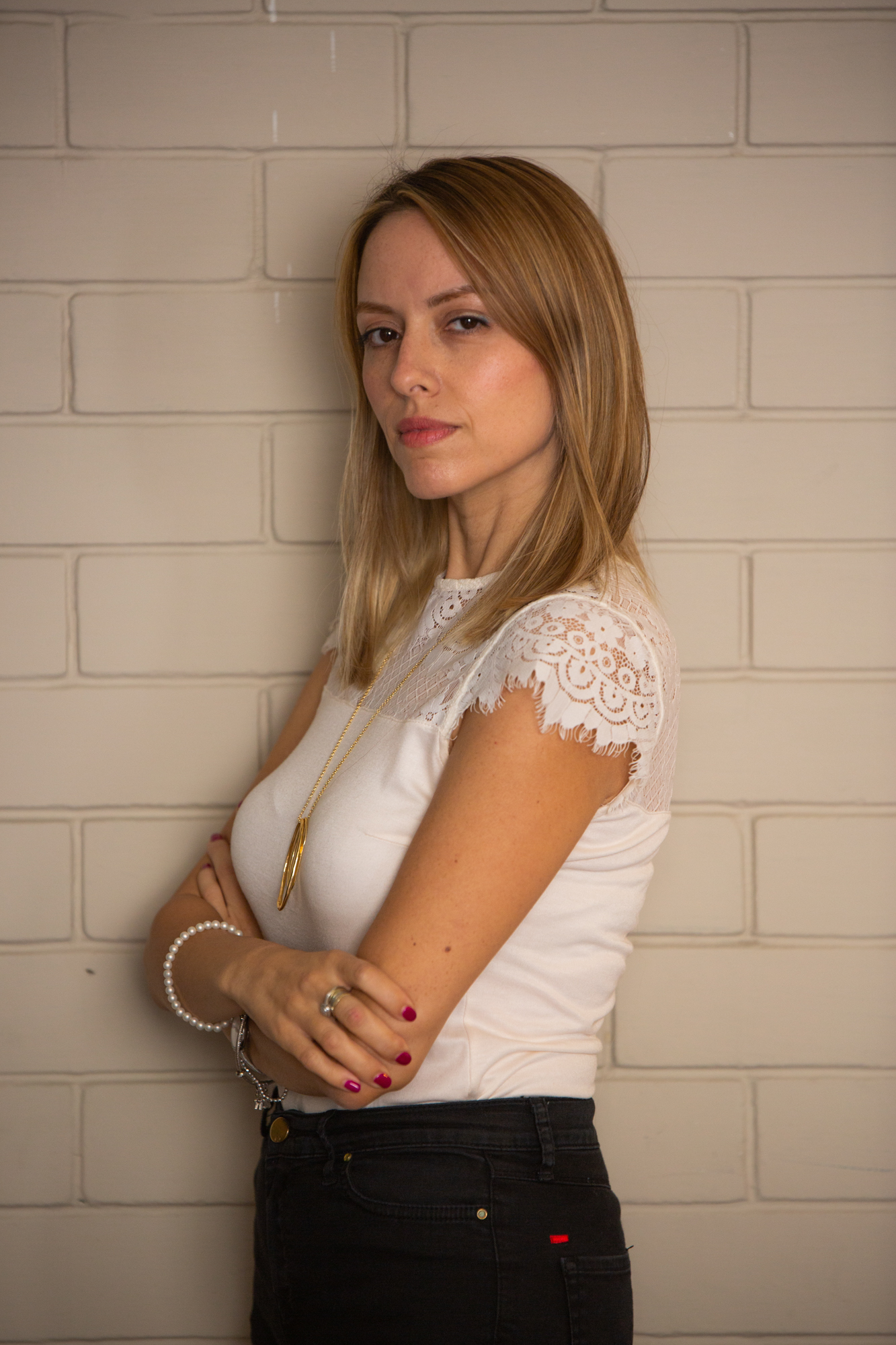 liat@gbwawa.comHead of Marketing and Business Development. Liat leads the business development, marketing and sales sections of the company. She has extensive experience and professional expertise in marketing strategy, entrepreneurship procedures, conducting negotiations in Israel and abroad, digital marketing and creating collaborations. Liat holds a Master's degree in Business Management, from the Faculty of Management, Ben Gurion University of the Negev
hila@gbwawa.comDirector of the Company's Sustainability Department. Years of experience in consulting and managing projects for green construction, for the private and public sector. Specializes in local and international standards, and climate-oriented planning, thermal consulting and energy efficiency. Ensuring excellence and innovation in the planning of green building projects, knowledge management, product quality and ensuring the professional qualities in the company. Holds a master's degree with honors in environmental studies from Tel Aviv University (Porter school). LEED GA (USGBC)
Hila Lipman, MA in environmental science
LEED AP, Ryan is an architect and green building consultant with experience on international projects. In Israel, Ryan has directed and supported key LEED projects: Porter School of Environmental Studies at TAU; LEED Platinum for Gav Yam Oxygen Plant, Apple Research & Development HQ and more . Ryan also specializes on sustainable and green materials, he developed a program that simplifies the selection process of green and healthy products for LEED and other standards. Ryan@gbwawa.com
Ryan Clarke, Architect, LEED AP
tal@gbwawa.comProject Manager & Energy Modeling. Tal is In-charge of sustainable Architecture planning and design. Tal manages the passive architectural solutions, environmental & energy simulations and 5281 certifications. Mrs. Rainer holds a B.D. (Bachelor of Design) from the interior design school @ college of management, Tel Aviv.
Tal Bernstein Rainer, interior designer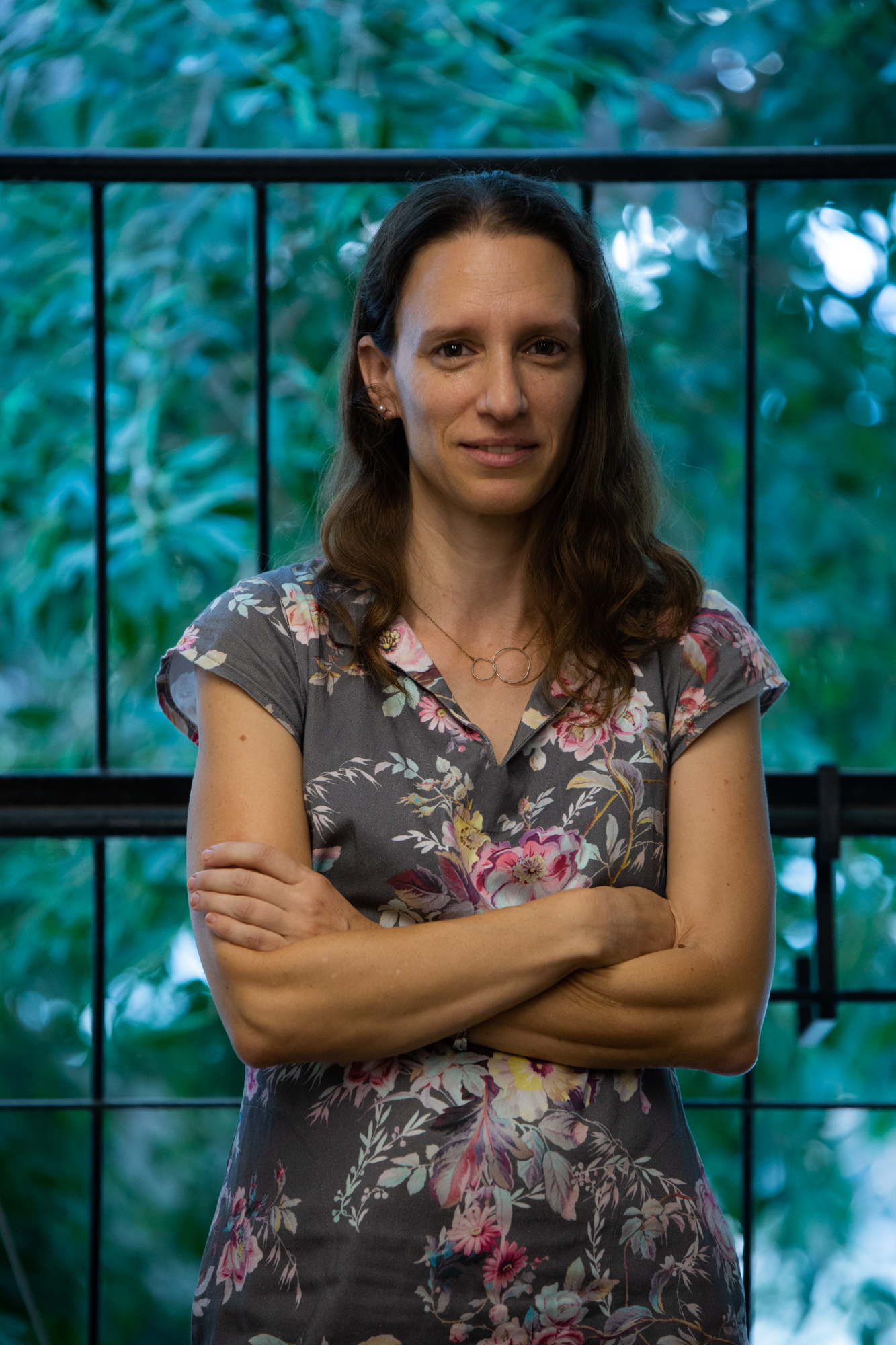 Hila Graduated at the Technion with a bachelor's degree in architecture and a master's degree in green building, with experience in urban architectural design with a specialization in green construction. Engaged in managing Green Projects under the local and international standards as well as development of planning pattern for well-being environment and development of measurements for post occupation, and Urban Mobility hilay@gbwawa.com
Hila Yerushalmi, Architect, WELL AP
MSc. in Sustainable Planning Green Building Project Manager. Ilan specializes in the field of innovation in technologies and materials. Holds an MSc in Sustainable Planning from Cardiff University - Welsh School of Architecture. experience in education based sustainability projects and ecological planning and. ilan@gbwawa.com
Ilan Yahav, MSc. in Sustainable Planning
Architect, manager of green building projects. Tamara has extensive experience in planning and consulting for Hospitals and education projects. She holds a bachelor's degree in architecture from the University of Buenos Aires and a master's degree with a specialization in sustainable architecture, Tel Aviv University. tamara@gbwawa.com
Tamara Sedziszow, Architect, LEED GA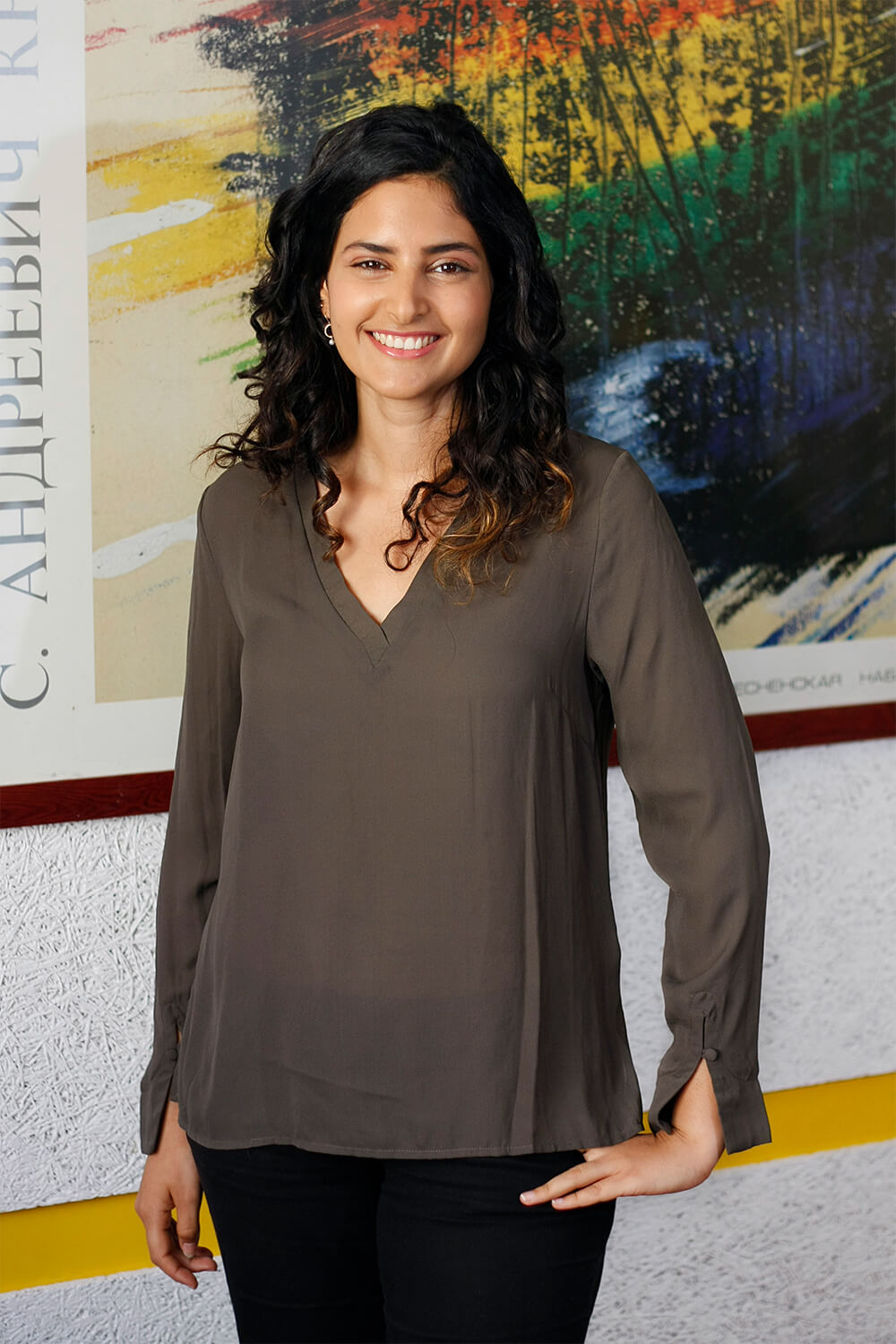 idit@gbwawa.comProject Manager, Thermal analysis and simulations. Idit is a civil engineer, specializes in management and accompaniment of projects for green construction. Idit specializes in the field of advanced simulations ,thermal analysis and climate models. She holds a BA in Civil Engineering from the Technion, and a master's degree in urban engineering. Her experience is in construction planning combined with BIM technology
Eng. Idit Tzairi Krinin, BA in Civil Engineering
Head of the Environmental Dept. Chen has an Extensive experience in managing and conducting Environment assessments including historical surveys, master plans, land surveys, land clearance and environmental annexes. Regular interface with leading local authorities in Tel Aviv, Herzliya, Bat-Yam, Chen@gbwawa.com
Chen Bar-lev, BA in Chemistry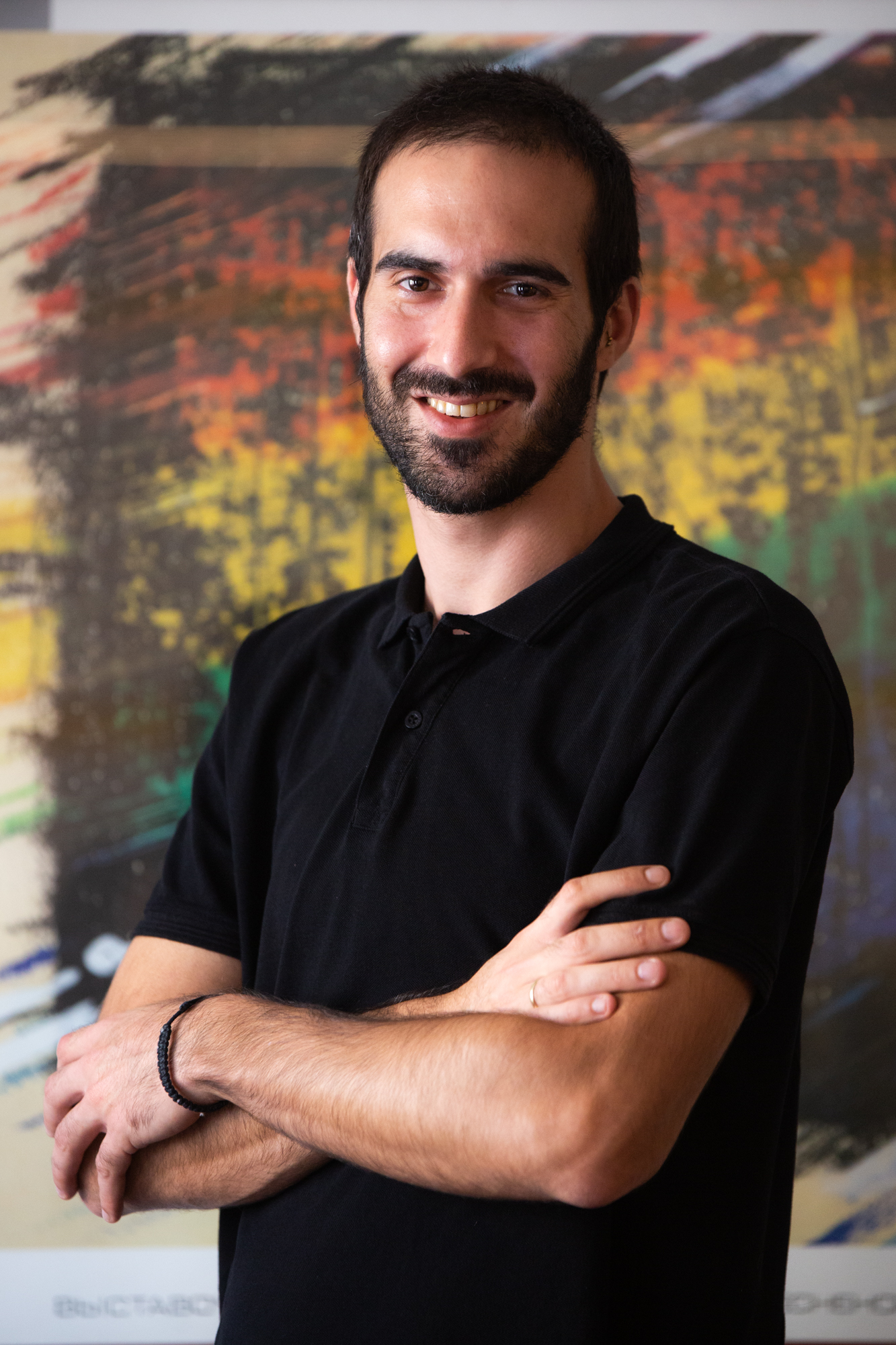 Project manager of environment assessment and green construction. Accompanying projects from the planning stage to implementation. Avishai has extensive experience in conducting ecological reports, historical surveys and soil surveys. Certified Green Building consultant .avishai@gbwawa.com
Avishai Tal, BA in Geography and environmental development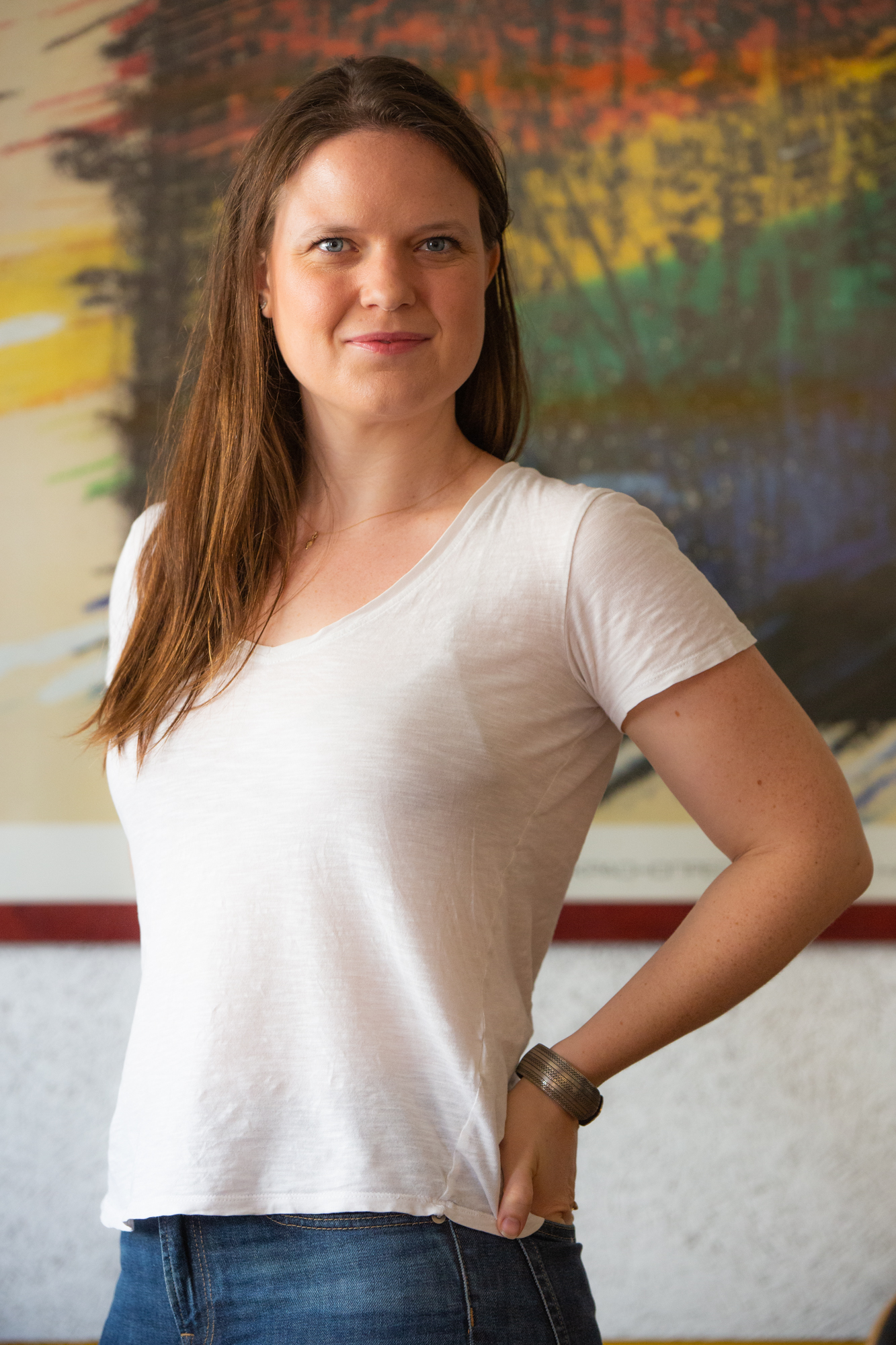 Bezalel graduate architect, with background and experience in planning diverse projects, infrastructure and research. Manages projects for architecture and green building, according to local standards and LEED and is engaged in promoting projects for research and development in international markets. abigail@gbwawa.com
Abigail Schulman, Architect, LEED AP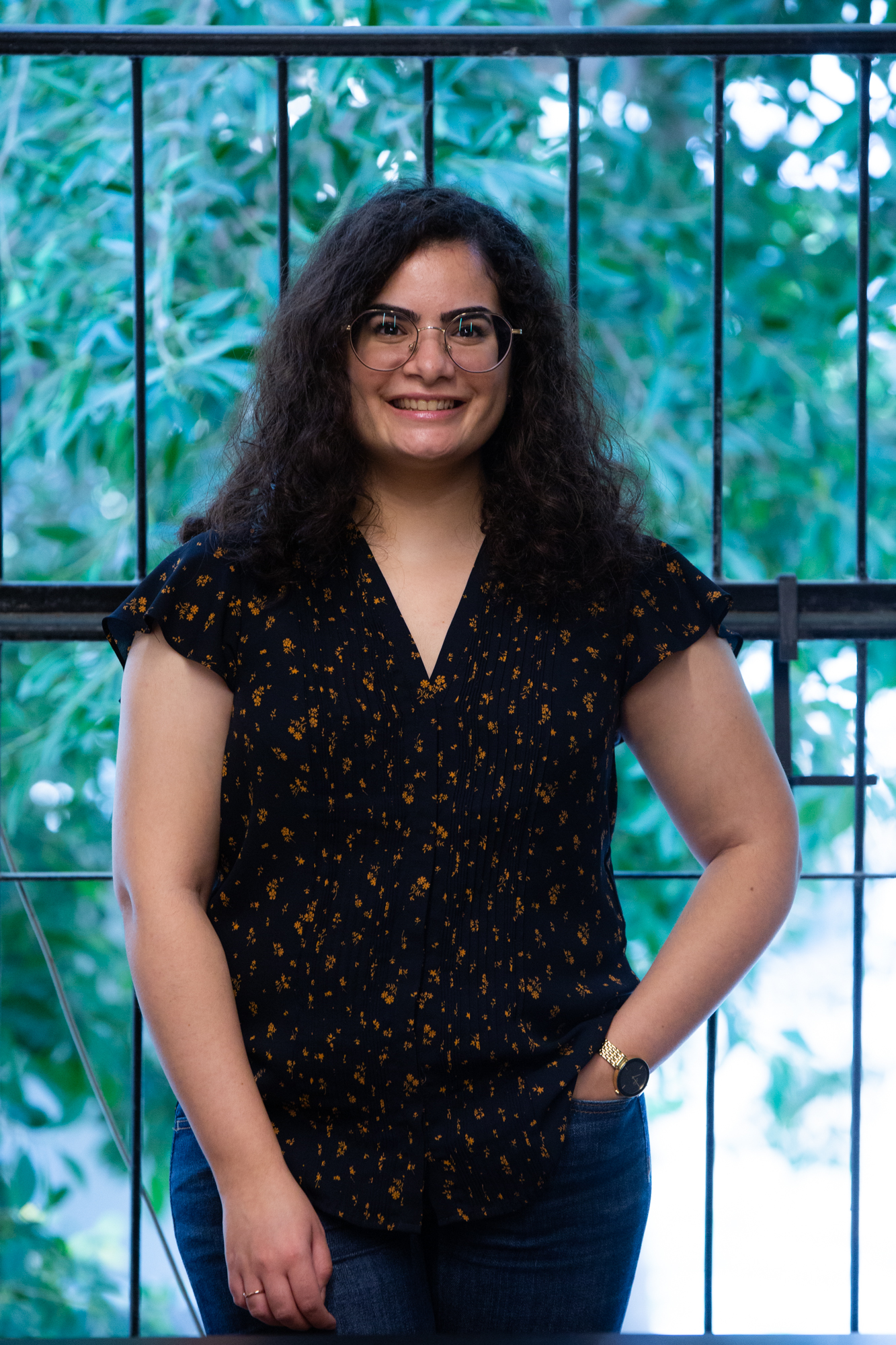 Green Building Project Manager and is a certified for green building consultant on behalf of the Standards Institute of Israel. Hadas is an architectural and interior design engineer from Ariel University. hadas@gbwawa.com
Hadas Chezy, Practical engineer Architect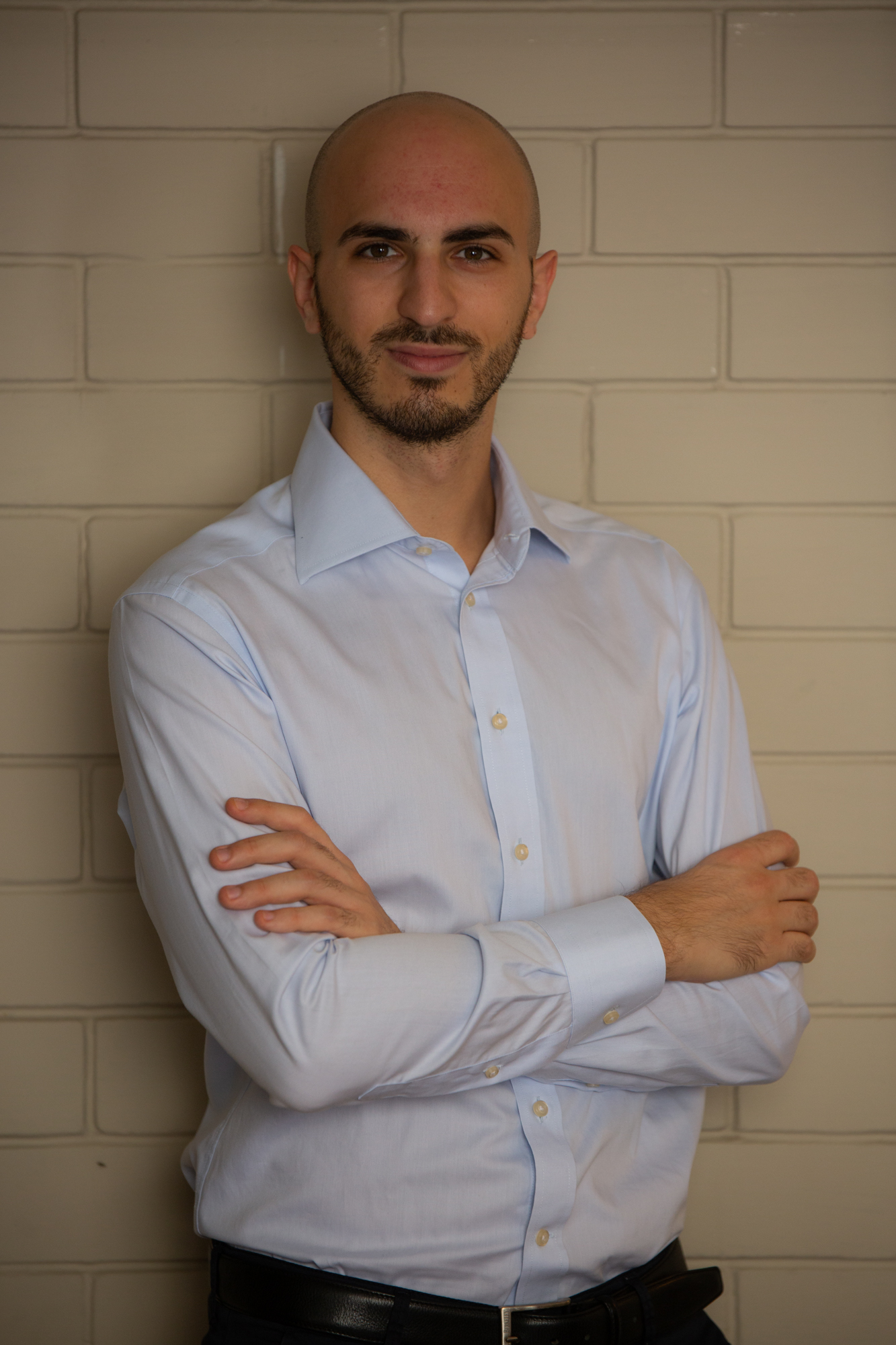 A civil engineer, manager of the Hi-tech solutions for simulations and analysis of solar , Wind , Thermal and other energy-related issues within the Green Building design projects. He holds both Bachelor's and Master's degrees in Energy and Nuclear Engineering from Sapienza University of Rome, Italy. Experience in safety and thermo-dynamic simulation for nuclear power plants.
Eng. Nathan Valabrega, Italy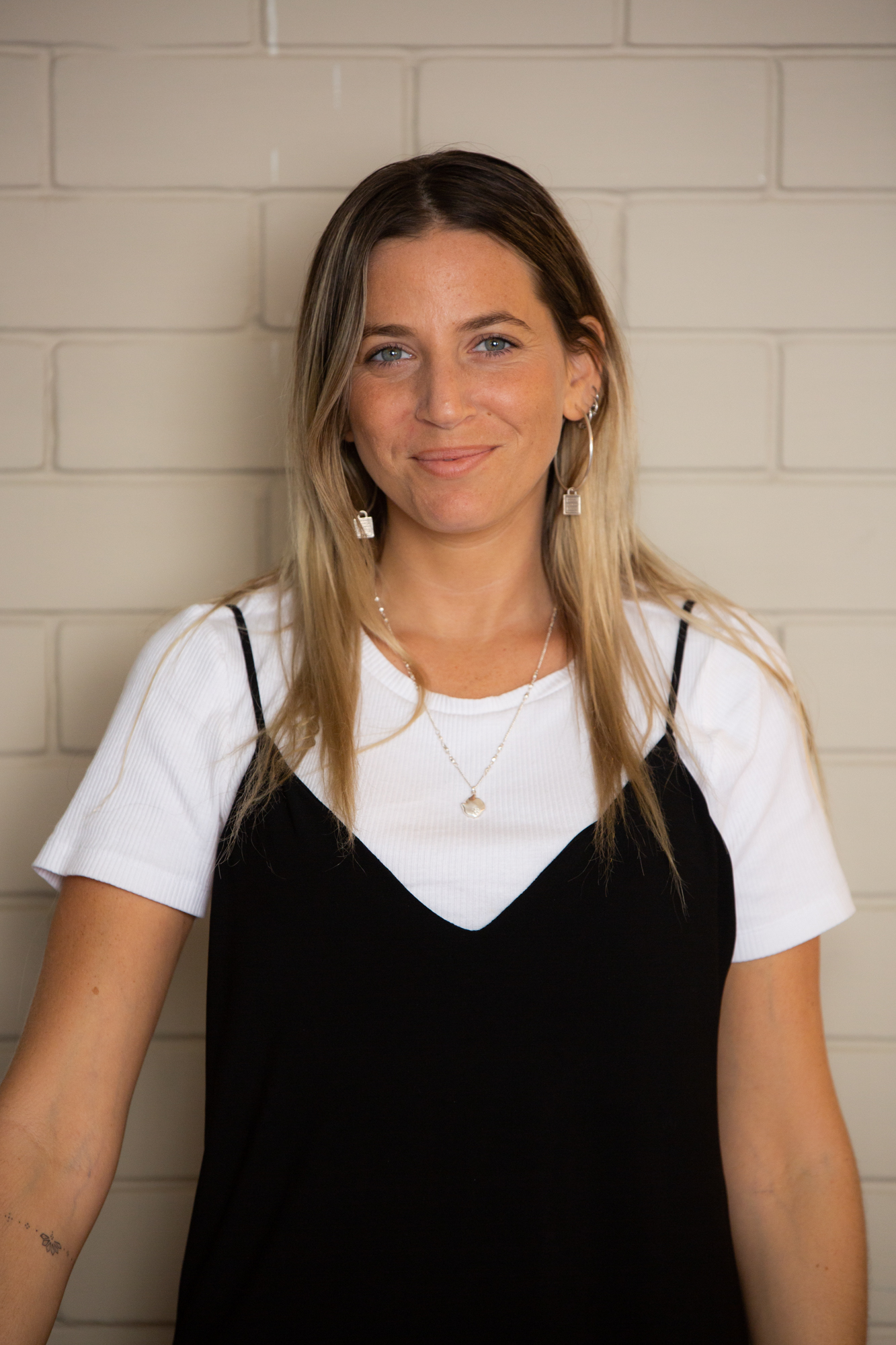 Engaged in marketing, sales and business development in the company. Work interface with entrepreneurs, authorities and project management companies. Holds a bachelor's degree with honors in sustainability and government from the Interdisciplinary Center Herzliya, specializing in urbanization and urban planning. ofir@gbwawa.com
Ofir Kaplan, BA of sustainability and governance
Project manager at the planning and execution stage. Responsible for accompanying the execution process and supervising projects throughout the country. Has extensive experience in project management at the planning stage for green building certification. Dorit is an architectural and interior design practical engineer. dorit@gbwawa.com
Dorit Tibon, Practical engineer Architect
Head of social impact at WAWA. Jennifer has directed and supported 75 LEED certifications, including a NASA project and overseeing LEED Platinum for Intel PTK1. Previously, for USGBC, Jennifer reviewed the LEED applications for 200+ projects, served as the deputy project manager for the development of the LEED 2009 Reference Guides, and piloted LEED for Schools. Jennifer currently serves on the LEED Technical Committee and previously as Co-chair of the LEED Social Equity Working Group for USGBC. jennifer@gbwawa.com
Jennifer Sheffield, LEED AP, LEED Faculty, EcoDistricts AP