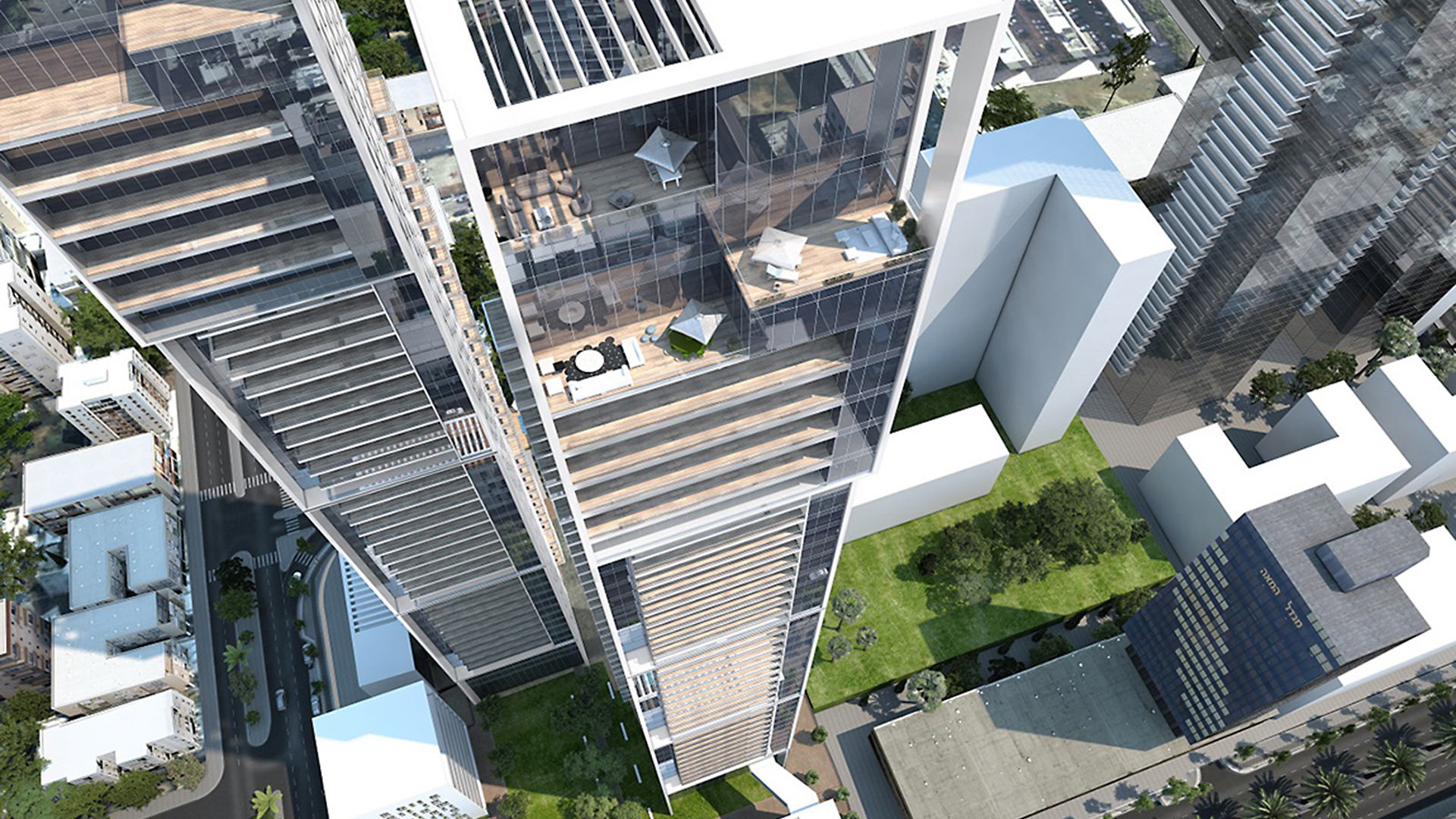 ---
An exclusive project including the design of a mixed-use textural building and tower in central Tel Aviv.
Many different green elements were assimilated in the design process, including: the use of air conditioner condensation for irrigation, a green wall, ecological pools, as well as harvesting rainwater for toilet flushing systems in the commercial section and for irrigation in public areas.
Project details:
Location: Between Arlozorov, Jabotinsky, and Ibn Gvirol, Tel Aviv
Architect: Tzur Architects
Customer: Hagag Group
WAWA operations: Green architecture consulting and green building certification for Standard 5281, computational wind analysis, environmental quality, hydrology
Construction category: Residential and commercial
Added value:
A solution for undesired winds and wind-based planning by the extensive planting of trees and employing unique systems for using water that is not freshwater for irrigation and toilet flushing.
Improved visibility and an improved ecology of the site by building a green wall alongside the stairs leading to the building and by use of an ecological pool.
Challenges:
Strong wind speed was detected in the wind analysis we conducted. The primary solution – planting massive trees throughout the development area.
There are practically no percolation areas in the project. The municipality and the Ministry of Health approved the harvesting of surface runoff into a large container in the substructure.
A very large gardening area above the substructure that requires a large amount of irrigation – the solution – the use of air conditioner water and rainwater for irrigation. While rainwater is state property, permission was granted to use it for the irrigation of the public green areas.
FOR MORE INFORMATION - PLEASE CONTACT US