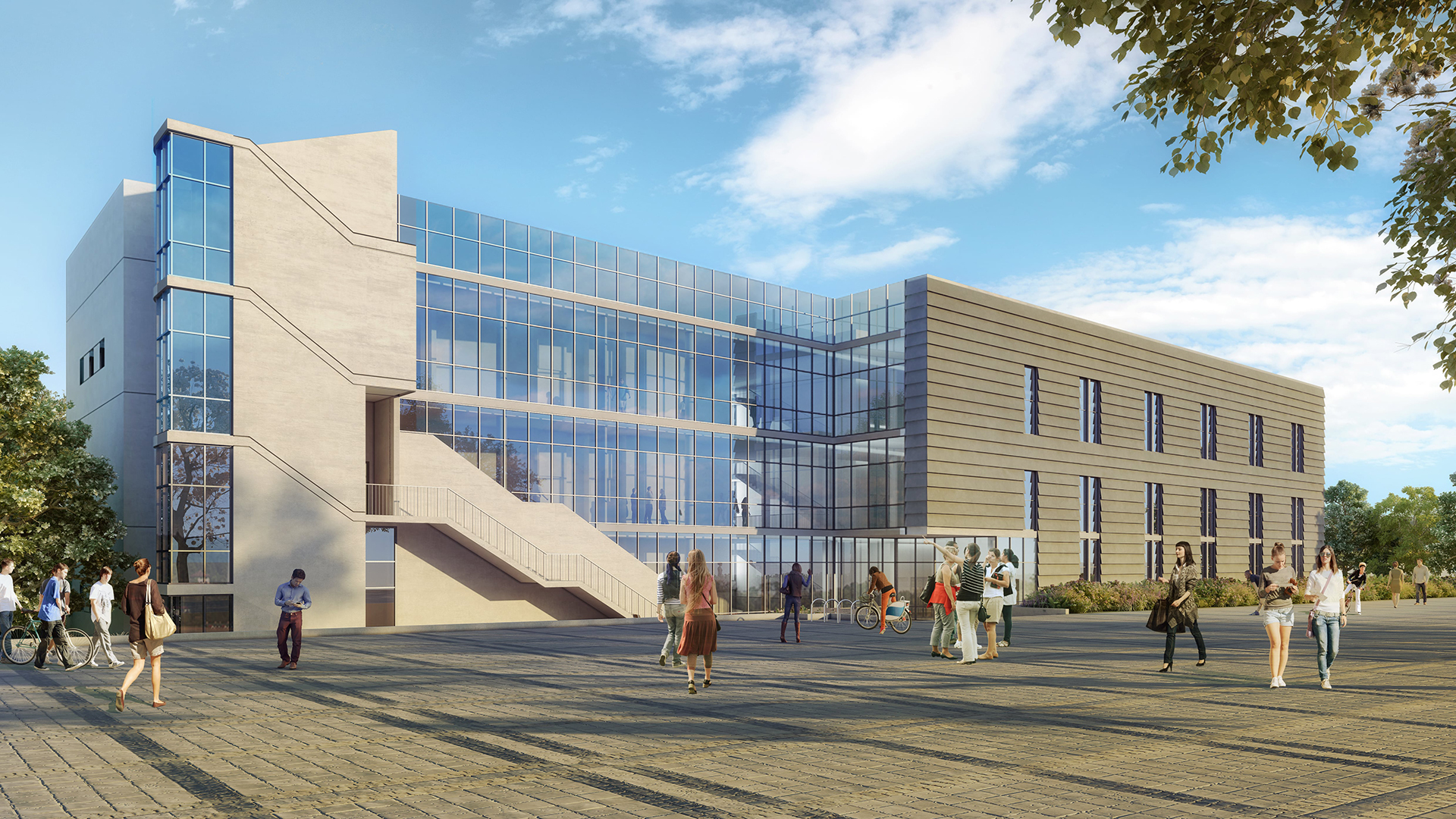 Building 27, Ben-Gurion University of the Negev
---
---
The project spans approximately 5.5 dunams, of which roughly 4 dunams are open land.
The university building serves as a simulation center for emergency and paramedical subjects.
55
of the area of the project will be covered and shaded with local vegetation
---
Project details:
Location: Ben-Gurion University campus, Be'er Sheva
Architect: Ada Karmi-Melamede
Client: Ben-Gurion University
WAWA operations: Green building, thermal consulting
Construction category: Education building
Challenges:
The project is situated in the semi-arid climate of the city of Be'er Sheva, marked by widely fluctuating temperatures and significant differences between daytime and nighttime temperatures. This requires special attention for unique insulation needs.
On the one hand, the expansive development area offers a great deal of land for users' leisure, but on the other hand, its size requires particular consideration regarding suitable landscaping and shading in terms of vegetation variety and irrigation quantity.
Added value:
The external insulation of the building is planned to be constructed of wide rockwool sheets that are roughly 5 cm wide as a solution for thermal concerns, and as comprehensive treatment of the building's cold bridges.
A large number of trees are planned for the development area: roughly 55 trees will provide approximately 30% of the shaded open area. Moreover, 20% of landscaped area helps reduce the urban heat island, with a total of 50% of open land in the project covered with vegetation and/or shaded.
50% of the area of the project will be covered and shaded with local vegetation.
FOR MORE INFORMATION - PLEASE CONTACT US