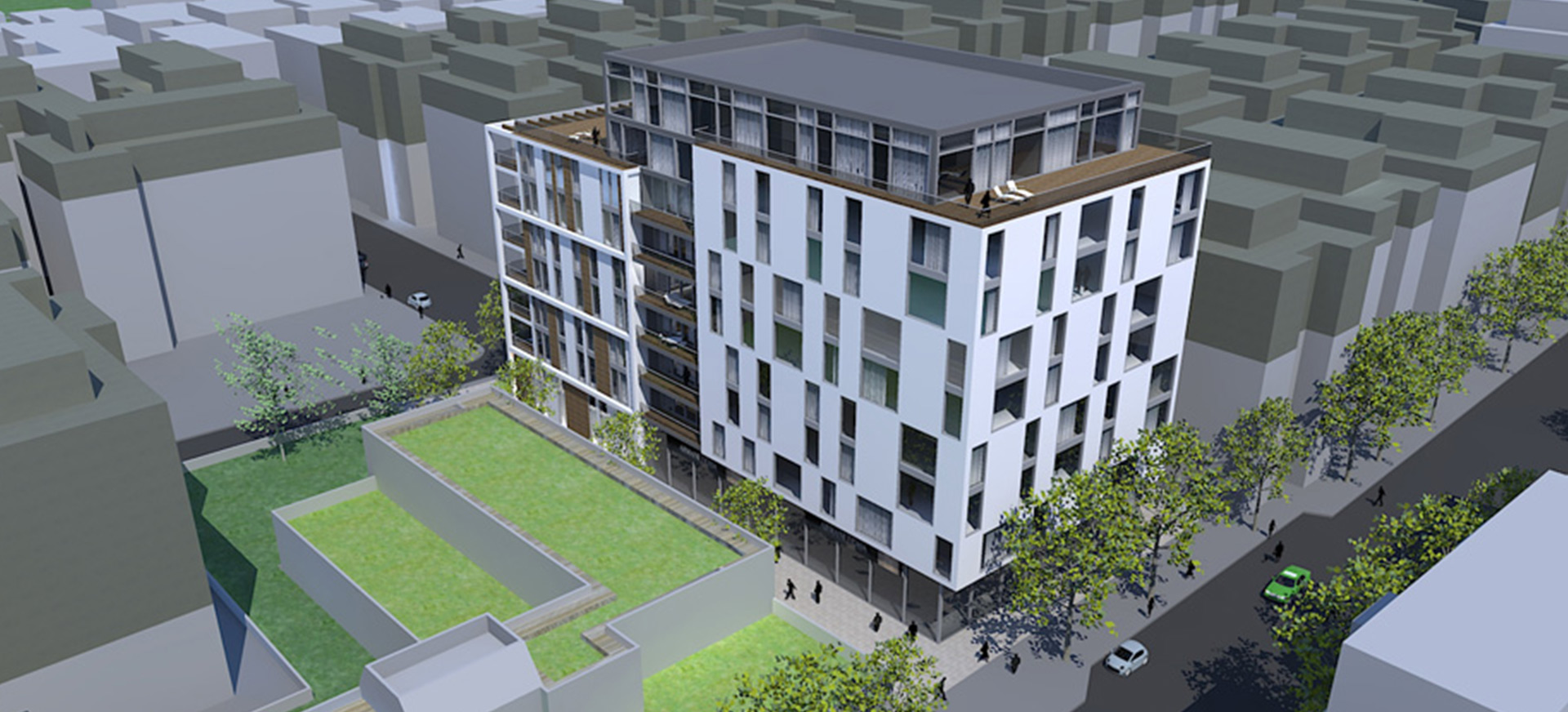 Dizengoff Hotel 221, Tel Aviv
---
---
The building will be replacing the Tel Aviv Police headquarters, and will contain 40 residential units and 127 hotel rooms on the main road. On the ground floor, there is also a commercial area that is part of hotel property.
A variety of green elements will be assimilated in the planning process, and will include energy conservation systems and solutions for managing surface runoff.
Project details:
Location: 221 Dizengoff st., Tel Aviv
Architect: Bar Orian Architects
Client: Israel Levi Real Estate Initiative
WAWA operations: Green building, thermal consulting
Construction category: Residential and hotel
Challenges:
The project was built on an existing lot in the heart of a busy area. Its front section is almost entirely paved for beneficial use (the Dizengoff walkway), so there are practically no open areas for percolation, vegetation, and other sustainable practices.
The integration of two different designations in the building necessitate a unique focus on planning the various systems in the building.
Added value:
In both the residential and hotel areas, many measures are planned to achieve maximum energy efficiency:
A central water heating system that makes use of residual heat
Integrated proximity sensors for lighting and air conditioning (common areas in the building and in the hotel rooms as well)
Window opening sensors
Ceiling fans
VRF air conditioning systems
FOR MORE INFORMATION - PLEASE CONTACT US