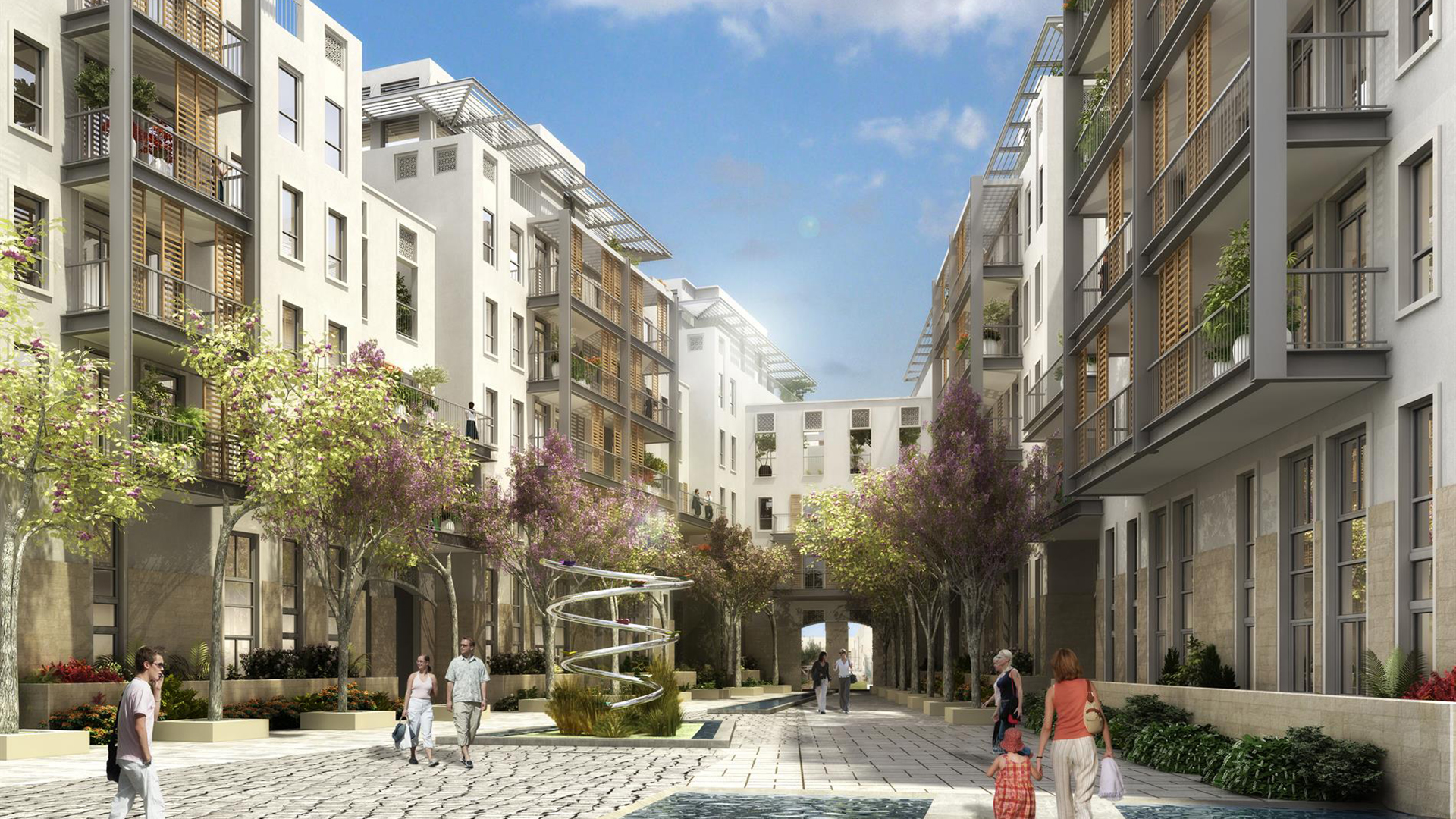 ---
An exclusive residential area with small units (2-4 rooms) with unique, low (6 floors) continuous textural construction surrounding an interior square.
The project is situated in an abandoned garage lot in Jaffa alleys adjacent to the sea and to the Jaffa Courts Apartments. The area has historical value and contains old olive trees and buildings for preservation. It plays a role in the urban restoration in the area.
Project details:
Location: Derech Shlomo, Tel Aviv
Architect: Yashar Architects
Entrepreneur: Acro Nadlan
WAWA operations: Green architecture consultancy.
Building category: Residential buildings.
Challenges:
Old olive trees and buildings for preservation on site – requiring utmost caution during construction in order to prevent damage.
Added value:
Permeable paving.
Building compactness contributes to energy efficiency.
Attention paid to the design of the urban texture that correlates with the design language of the area together with the preservation of its cultural values.
An interior square that creates a natural, convenient microclimate in the space between the buildings.
FOR MORE INFORMATION - PLEASE CONTACT US