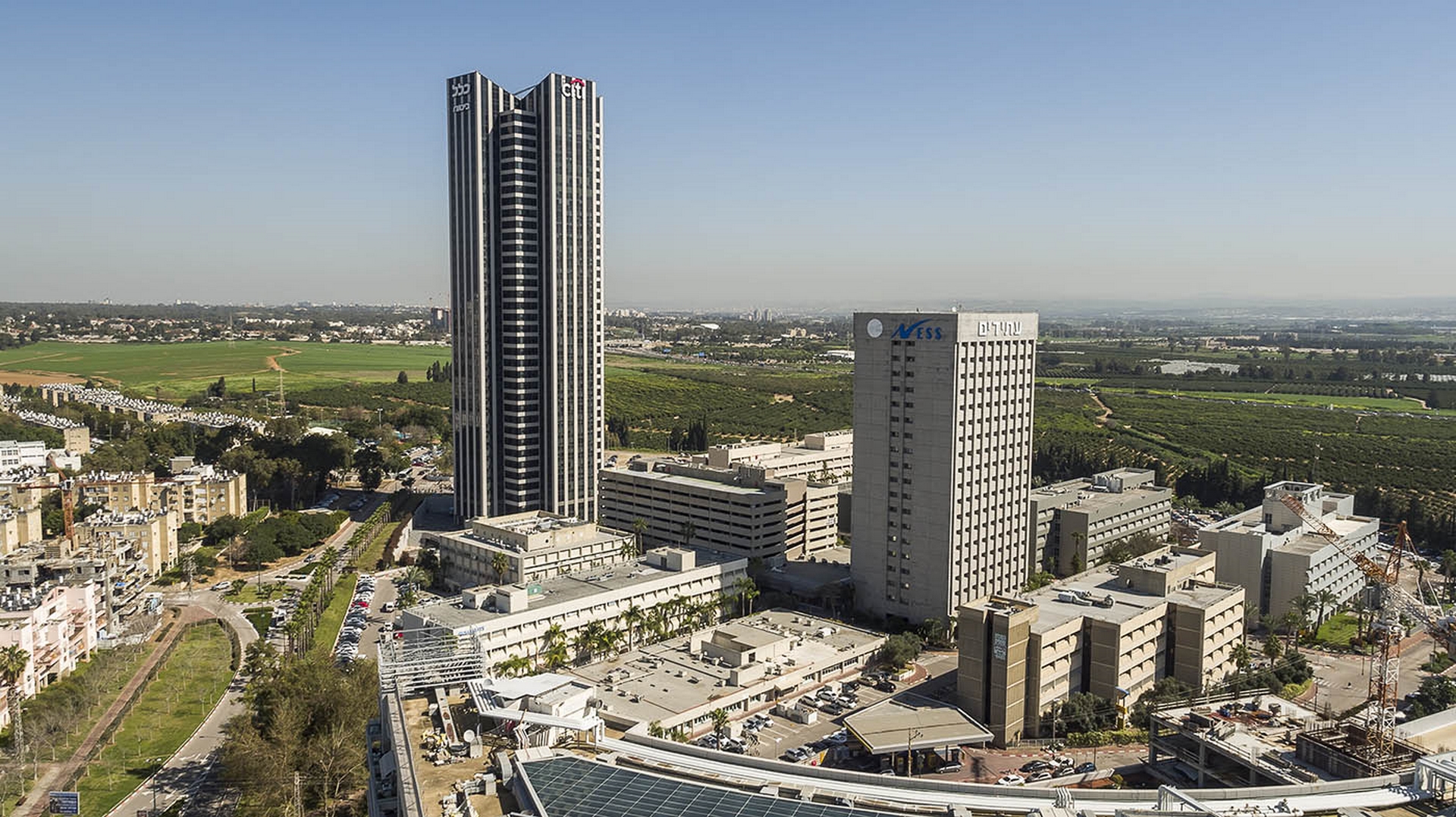 Citibank, R&D center, Tel Aviv
---
---
The project includes two office floors out of all the floors available in Migdal Atidim. The project was required to meet global LEED Citibank office standards, within a very tight schedule: office occupancy was set for four months from the beginning of the planning process.
The collaboration of WAWA with the international real estate company COLLIERS has produced an impressive result of the project being certified by the highest LEED standard – LEED CI Platinum.
150000
Shekels of Savings in construction costs
---
Project details:
Location: 3-4 floors Atidim Tower, Kiryat Atidim, Tel Aviv
Architect: Dunsky Architects
Entrepreneur: CITIBank
WAWA operations: LEED CI Platinum certification for interior office design
Building category: office building.
Challenges
The project is required to meet a particularly tight schedule for office occupancy within four months including planning, permits, and execution. The green building planning process requires integrative work with the team of advisors from the beginning of the plan, with no possibility for any type of scheduling delay.
The client's initial definition was to achieve the LEED GOLD rating. Our goal was to surpass the projected level within the same scheduled period. Collaboration with the international real estate company COLLIERS produced an impressive result with the project's certification reaching the highest LEED rating, LEED CI Platinum, and with significant savings on operation costs.
Added value
A work environment that encourages improved performance

100% VOC free.
95% accessibility to natural light and scenery.

Materials and construction

Savings on construction costs (150K ILS).
15% savings on construction waste.
5-7% savings on manpower.
Utilization of 28% recycled materials.

Energy

100% LED lighting.
80% savings on lighting.
6W per square meter of lighting (in comparison to the standard plan of 25W per square meter).

Water

Smart water systems that save approximately 40% on water consumption.
100% irrigation from air conditioner condensation.

Conducting cost benefit analysis to examine particularly efficient systems.
Encouraging advisors from other disciplines in the planning team to leave their professional 'comfort zone,' and to find and implement innovative systems and approaches that have brought excellent performance results, such as lighting systems, methods in managing the construction process, integrative planning, etc.
For more information - please contact us