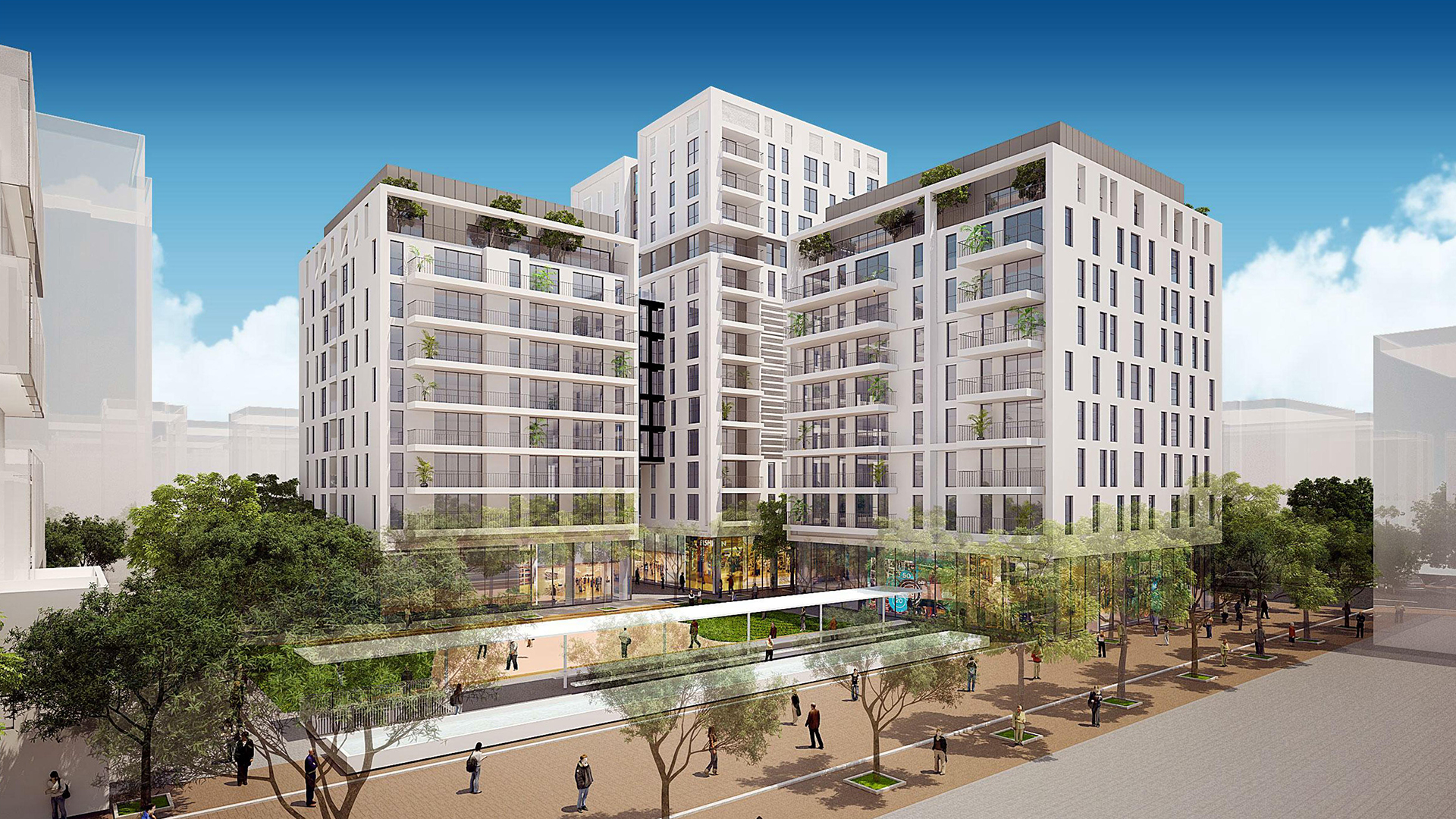 Florentine Village, Tel Aviv
---
---
The project is located in the heart of an old, deserted area designated for auto repair shops and small scale industries adjacent to the Levinsky Market. The development of the Aliyah Market and its environs, situated a few minutes' walk away from the Levinsky Market and Rothschild Boulevard, is Tel Aviv municipality's flagship project and a significant stimulus for the urban development of the South Tel Aviv region.
The project is set on an area of 8 dunams in northwest Florentine. 170 residential units in 3 residential buildings are currently being constructed, of which 2 are privately owned by the principal developers (Tidhar Group and Acro Real Estate), and another building designated for long-term rentals is owned by the municipality.
Project details:
Location: Kikar Ha'aliyah (adjacent to the Levinsky Market), Tel Aviv
Architect: Yashar Architects
Client: Tidhar Group (the Tel Aviv municipality ordered one of the three buildings designated for public housing)
WAWA operations: Green building, environmental quality
Construction category: Residential
Challenges:
Its location in the heart of an old auto repair area and near other sources of pollution means that the project requires soil contamination surveys. These include drilling and analyses that ultimately indicated findings of soil gases in the area.
Added value:
WAWA's operations included the evacuation of contaminated soil and the sealing of all the substructures in the project against soil gases.
The project does not include any personal garden areas. The public space of the project includes a pedestrian mall with a double boulevard lined by broad trees for effective shading, a green, shaded garden, rich vegetation, recreation facilities, and a biological pool. The total development area included in the project encompasses 6,100 sqm. It is allocated in its entirety for use by the general public, meaning occupants of the project and of adjacent streets, and visitors of the adjacent public country club (planned).
In this development area, a pergola covering 225 sqm is being constructed, as well as two 100 sqm ecological pools, and a 700 sqm garden. The plan includes the planting of 89 trees, some situated in the public garden and others along Wolfson street, that will become a shaded pedestrian mall along a tree-lined double boulevard. Flowerbeds will be planted under the trees with perennial flora, adding 100 sqm to the garden area. The landscape planning for the project was conducted with constant attention paid to maximum conservation of irrigation water: over 75% of the vegetation selected for the project – both trees and shrubs – are water conserving. Likewise, all the trees selected for the project are mature trees that also contribute to the conservation of irrigation water.
FOR MORE INFORMATION - PLEASE CONTACT US