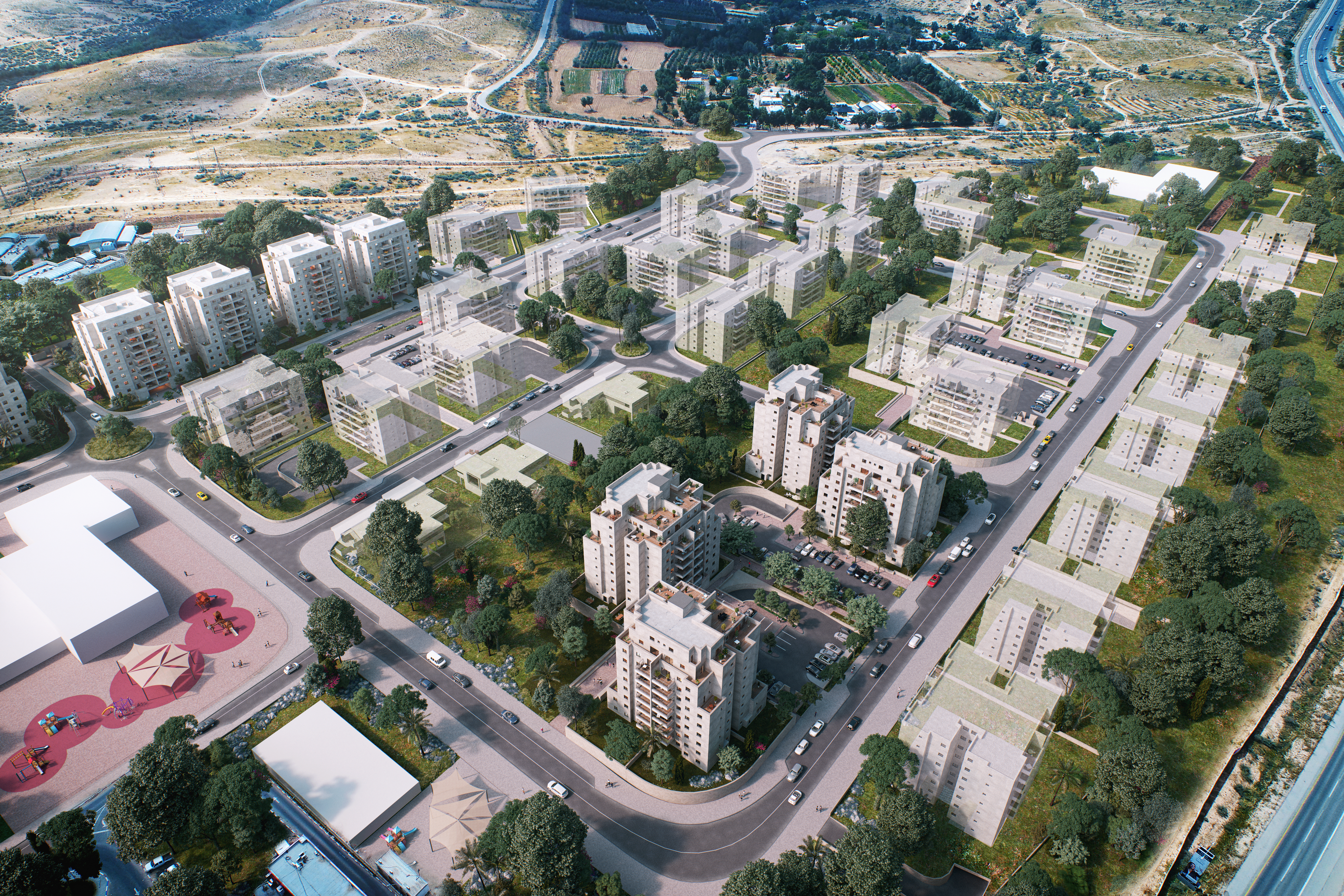 Sigaliyot neighborhood, Be'er Sheva – Buyer's Price
---
---
A new residential neighborhood built for the Mechir Lamishtaken program (Buyer's Price) – a program initiated by the Israeli Ministry of Finance designed to reduce housing costs. The project included eight residential buildings in four lots. The character of the Buyer's Price program outlined the project's design process.
The desert climate was a key issue to be taken into consideration in the determination of the green objectives for the project.
Project details:
Location: Be'er Sheva West – adjacent to the Israeli Air Force Technological College and the zoo
Architect: Eyal Itzkin Architects
Client: Arazim Company
WAWA operations: Green building, shading analysis, environmental issues, and thermal analysis
Construction category: Residential building
Challenges:
Buyer's Price specifications for the project are pre-set and restrict changes.
The project was planned with a tight budget – determining the most suitable green building objectives in terms of cost-benefit.
Desert soil that does not percolate. Creative solutions were needed in order to retain surface runoff at the site so as not to burden the municipal drainage system and to prevent flooding.
Added value:
A construction method offering quality thermal insulation was selected, allowing all the buildings to reach an A energy rating and for a future reduction in energy consumption.
A large number of mature trees in the development provide shading and create a cool microclimate beneath them that cools down the area even more than regular shading.
A system that prevents an accumulation of limescale in pipes maintains the efficacy of water heating elements over time.
The plan included the use of environmentally friendly materials that do not emit toxins into the building.
FOR MORE INFORMATION - PLEASE CONTACT US