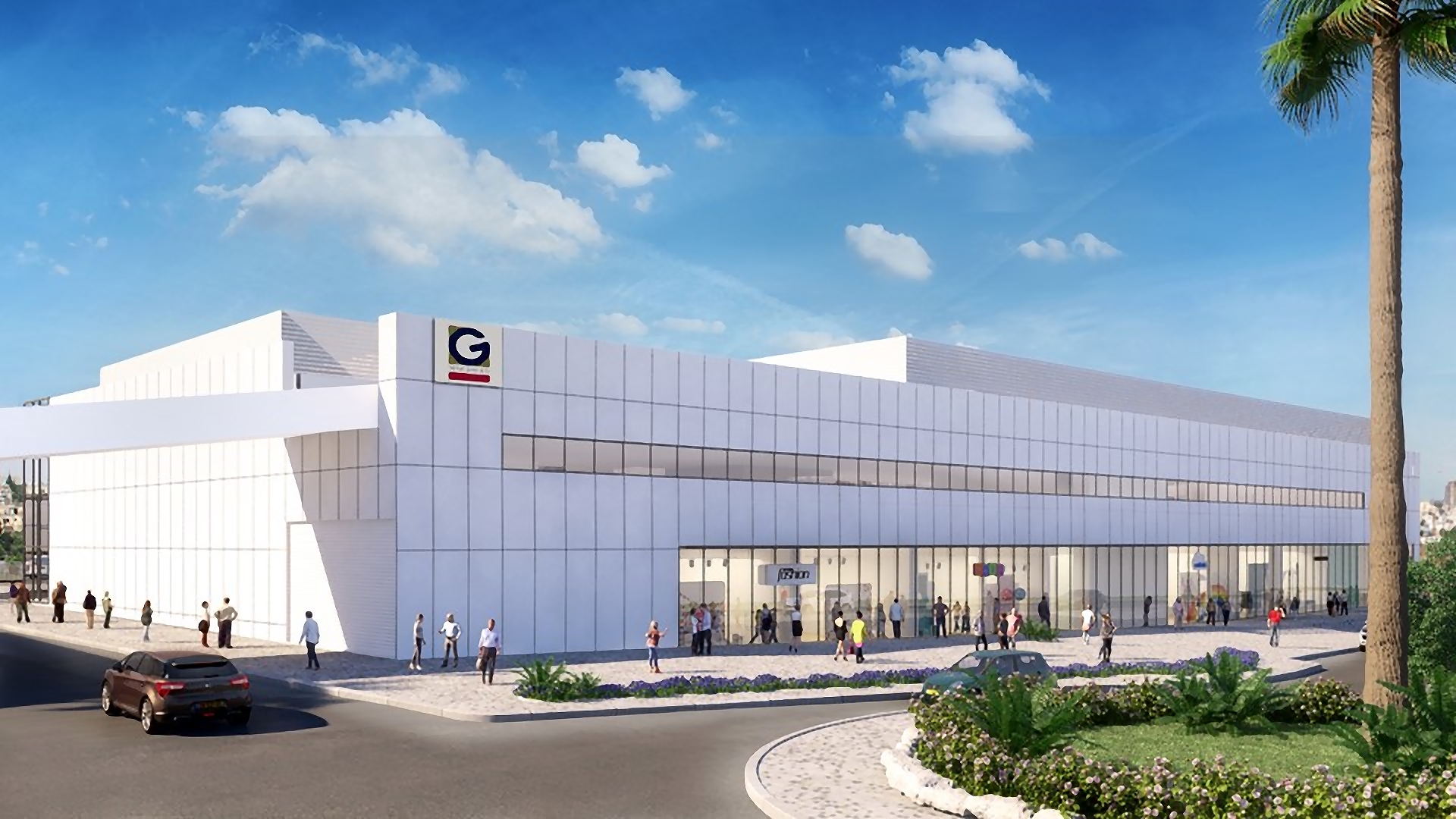 G Mall Fashion, Rishon Lezion
---
---
The project is an open commercial center in West Rishon Lezion spanning 23,000 sqm of which 7,000 sqm are fashion stores, with the remainder designated for leisure – cafés and restaurants.
Bridging will include important systems for the energy efficiency of the complex, which will connect to G1 and G2: energy efficient air conditioning systems, energy control and monitoring systems, and energy efficient lighting.
7000
Sqm fashion and designer stores
---
Project details:
Location: Between Moshe Dayan Boulevard and Yaldei Teheran st. in West Rishon Lezion
Architect: Moshe Tzur Architects
Client: Gazit Globe
WAWA operations: Green building, thermal consulting for Standard 1045
Construction category: Commerce
Challenges:
Connecting all the systems to have them work in synergy was a challenge throughout the design process.
Creating lively urbanism in the project centered on a large supermarket – a space that is mostly closed off to the street located on the ground floor, and to the two streets outlining the project.
Meeting the thermal insulation requirements for a commercial building whose façades are primarily transparent display windows.
Added value:
As green building consultants with a holistic outlook, we were tasked with connecting to existing systems in the existing buildings. For example, a plumbing system that connects to the existing mechanical room, saving space, reducing the emission of pollutants caused by mileage, cutting back on the use of materials, cutting waste, and more.
The supermarket on the ground floor is located behind the stores with a commercial façade and another single store facing an active square, where only the entrance to it is open to the public area. The section at the front of the stores is designed in a public square with intensive development, in contrast with the old sections of the commercial center with an open parking lot at the front.
The design includes underground parking and upper level parking accessible from Yaldei Teheran st. to the north, which is one floor higher than Moshe Dayan Boulevard, granting maximal use of the land.
The contrast between the levels means that the rear façade of the supermarket – which in any event needs to be sealed – is underground, enabling a row of stores and a commercial urban façade in the direction of Yaldei Teheran st. as well.
While we are only tasked with meeting Standard 1045 requirements for the thermal insulation of the façade, due to the large number of display windows that inherently have lower insulation levels than sealed walls, we significantly increased the thickness of the insulation layer in as many walls and roofs possible, and we selected glazing with high insulation values.
FOR MORE INFORMATION - PLEASE CONTACT US